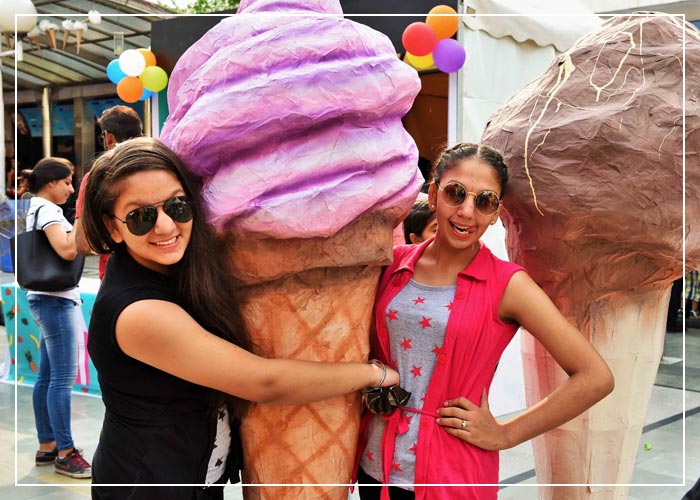 Many festivals & cultural events take place along with other holidays, in and near the city, including many Festivals, Exhibitions, Carnivals and Fashion Shows throughout the year.
The Rose Festival is celebrated at Rose Garden in the month of February end or beginning of March. The Chandigarh Carnival is celebrated in the month of November . It is for Students to show their talents and participation in a number of competitions.
The Teej Festival, when the Rock Garden assumes a festive look, holds a special attraction for tourists. Young damsels partake in the fun and frolic by swaying on the giant swings, while others adorn their hands with traditional Mehandi (henna), amidst joyful songs and dances.
The Chrysanthemum Show is celebrated in the Terrace Garden of Sector 33 in the month of December . Many varieties of flowers are on display and competitions are held related to gardening.
At Sukhna Lake one can enjoy, joy rides for children on toy train and other machine toys, boat rides, and fishing and other events.
Mostly Saturday Evenings, people gather in sector 17 to witness the most popular show Plaza Carnival. It's a cultural show with events like songs, dance, plays and many other items. Also among all these festivals people celebrate many other events like Fashion Shows, Rock Shows, other Music & Dance Shows.
Republic Day celebrations- Participation of Double Decker Tourist Coach of CITCO in the Tableau parade

Valentine Celebrations
Basant Mahotsav
Rose Festival

World Music Day
Ice cream Festival

World Tourism Week Celebrations

Christmas Celebrations
New Year Eve celebrations