Banquets at Hotel Mountview
Our luxurious ballroom is elegantly appointed with a beautiful ceiling, mood enhancing crystal chandeliers and a wooden dance floor. Separate bar and lounge areas give comfort to guests. Numerous function rooms available for all kinds of function needs. We can accommodate from 50 to over 150 people.
The private party room is ideal for small private functions and business conferences for a gathering of 40 persons
Come and discover the perfect union of beautiful surroundings and thoughtful services. Get transported to an enchanting world of charm juxtaposed with modern trends and extravagance. A perfect choice to host weddings, social gatherings and even corporate events… spacious enough for 300 persons.
The most awaited days of your life deserve a grand celebration, and we believe for doing so you will require a perfect venue as well, where there is open area. Pool side lawn is just going to be perfect for your celebration as it has lot of open space.
Come and witness a delightful evening in the midst of Hotel Mountview Lawn, a sprawling lawn with flora spread out over 25,000 Square feet. The lawn has a capacity to accommodate upto 1000 people. It is the best space to suit different occasions & celebrations.
When you wish your celebrations to be an exclusive affair, be here… it is ideal for parties and conferences for 30 persons.
Banquets at Hotel Shivalikview
The largest pillarless banquet hall in the city. A 500 capacity hall is most suitable for banquets – wedding and reception functions, exhibition and conference etc. The large leafy palms and lush green lawns adjoining Majlis adds to its ambience.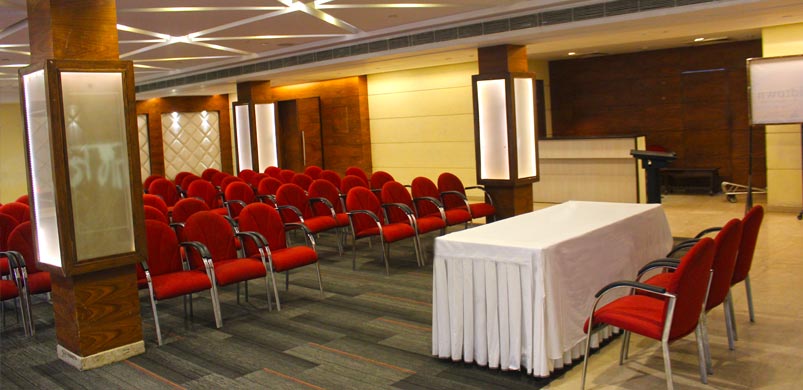 An exquisite party hall located at the lobby level having a capacity of 100 persons, most ideal place to hold conference, wedding parties functions etc.
Another pillarless banquet hall with capacity of (100) PAX adjoining Aadab Arz is suitable for holding party, conference and exhibitions etc.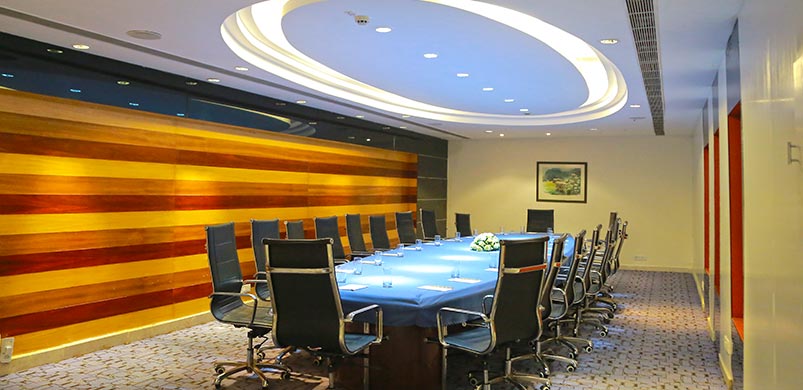 Well appointed conference room for small conferences and meetings of 25 persons available on the lobby level adjoining Aadab Arz.
An ideal location to hold exclusive get together/party for 100 persons with special attraction of Pool Side Bar-be-que. Exotic drinks and food shall make you feel special at this venue
Rain Forest Hall – has capacity of 50 persons having unique art work depicting "Jungle Theme" and ideal choice for an exclusive get together/party. Jungle Theme based hall inspires to get a feel of jungle complete with gushing water fall and nature inspired surroundings. Come enjoy and have a feel of exclusive cuisine in exotic ambience.
Whether it's a Kitty Party, retirement party or formal get together, or you're celebrating a special occasion, the friendly staff and entertainers at Executive Lounge are waiting to entertain you.
Banquets at Hotel Parkview
BANDHAN – (LEVEL BASEMENT)
Centrally air-conditioned banquet hall attached with lawns can accommodate 300 persons. Economical banquet packages available for social function, wedding, conference
Area: 4056 sq. ft.
Max Capacity: 300 pax
BANDHAN – (GROUND LEVEL)
Centrally air-conditioned hall at level below the lobby, an excellent venue for 250 persons for wedding, exhibition, event. Both banquet halls can be utilized for large function of 500-600 persons.
Area: 4095 sq. ft.
Max Capacity: 250-600 pax
Air – conditioned Conference Room ideal for conference for 50 persons Upon request, additional Conference services at extra charge are provided
State of the Art – Audio Visual equipment
Tele-conferencing facility
Overhead projectors
Plasma Display Unit etc.
Area: 1026 sq.ft.
Max Capacity: 50 pax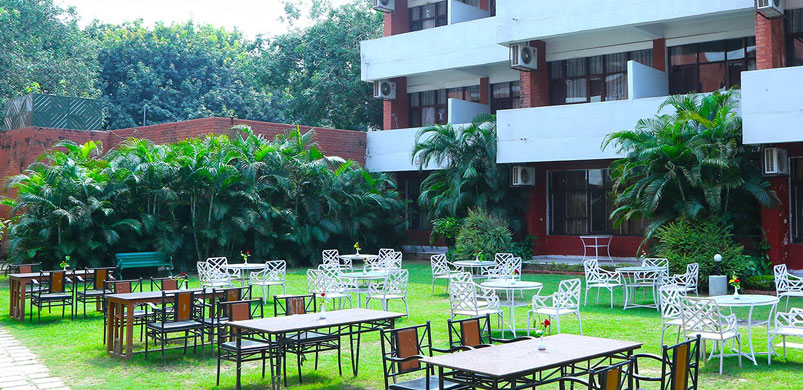 Two unique lawn venues for evening party and wintery afternoon Sun-Basking. The set up has barbecue facilities. Our Chefs are ready with sumptuous delicacies in Continental, Chinese and Mughlai cuisines perfectly set up by distinct and stylized layouts.
Front lawn has a capacity for 300 persons with special ambience of green environs all around.
Back lawn is attached with air-conditioned party room and can accommodate 250 persons.
Air-conditioned Luxury Room with a 60 pax capacity and size 53' x 22' feet. Ideal for Residential Conference, Board Meetings, Product Launch, Kitty Parties and Birthday Parties, Ring Ceremonies, Other family functions.
With special arrangements & delicious meal offers for break-fast, lunch or dinner. The menu has a choice of items with variable budget. We also cater at an extra cost request for other recreational arrangements like
Games setup, Audio Video, DJ, Presentation Material, Emcee, Music, Live Band
Area: 1165.48 sq.ft.
Max Capacity: 300 pax
Birthday & Kitty Party Packages
Special customised Birthday & Kitty party packages have been introduced for organising parties on Hop on Hop off Double Deckor Bus,
Rain forest Restaurant – Hotel Shivalikview & Chef Lakeview Sukhna Lake.