COVID-19 pandemic has left us at a completely new end. Everything needs revision as per the new guidelines, and so as the hotel experience. All the top luxury hotels in India are now changing their guidelines and hosting guests due to this pandemic.
We should also be extra careful while selecting hotels as customers because it is high time to take care of our health and become more concerned about sanitation and cleanliness.
There are many hotels in Chandigarh which can provide you with tasty meals. Still, there are a few Best hotels in Chandigarh that provide you with proper healthcare and basic amenities in a luxurious way.
● Updating safety measures: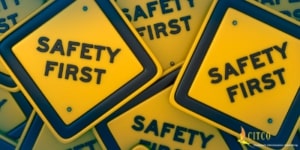 In this time of the pandemic, maintaining hygiene is the most crucial point. At this time, what attracts the customers most is cleanliness. So the hotel management needs to keep the hotel clean. Proper sanitization at regular intervals is a must.
Along with it, hotel management should provide customers with free sanitizer in their rooms so that the chances of infections will be less. Customers should enter the hotel only after proper sanitization of their whole body.
Apart from it, customers should be provided with free personal protective equipment.
Employees should wear personal protective dresses to ensure safety too. It is important to look at the seats in the bar, dining room, or other gathering places. It should be cut in half, and social distance should be maintained properly.
The checking process should be automated to avoid touch.
● Offering the technologies Guests need:
It is needless to say that technologies have been more important for us during this pandemic. So this is another way to attract more customers even in the pandemic.
1. Providing free Wi-Fi has been a basic facility in any hotel.
2. You can have an application to capture the experience of guests visiting your hotel.
3. Upgrade your technologies in various manners.
● Extra customer services for guests who visit your hotel more than once:
Everyone wants to be treated personally. It will attract your customers most if you can offer them a homely environment accompanied with personal care.
You can keep track of your guests and know who the guests visit your hotel more than once.
Provide them extra services like extra food basket, complimentary tickets to the bar, free lunch or dinner. Apart from it, you can make them feel warmth by welcoming them with their name, keeping track of their occupation, allergies, etc., and accordingly hosting them.
Doing this will give you so many repeated guests because people love to visit Hotel Shivalikview in Chandigarh and they will always choose your hotel.
● Respond to reviews:
If you want to upgrade your hotel experience for your customers, the most important tool for you is your customers' review. So never ignore any review.
Respond to the reviews politely, saying phrases like 'thank you,' 'we will improve it", "thanks for sharing your reviews."
Only responding to reviews will not help you; take steps to upgrade your flaws according to your customers.
● Follow up bookings as soon as possible:
Once your customer is done with booking in your hotel, you should start following up. Customer service starts from here. Send a confirmation email to your customers, a thank you message for choosing your hotel despite so many Luxury hotels around Chandigarh. Add a personal touch to your way of hosting.
Conclusion:
Hotel Mountainview in Chandigarh is the most beautiful place to spend time. If you live in Chandigarh, you should visit different places under Citco Chandigarh. Life is meant for enjoyment. So it is important to take out time and visit new places.